Get Pottering With The Kids This Summer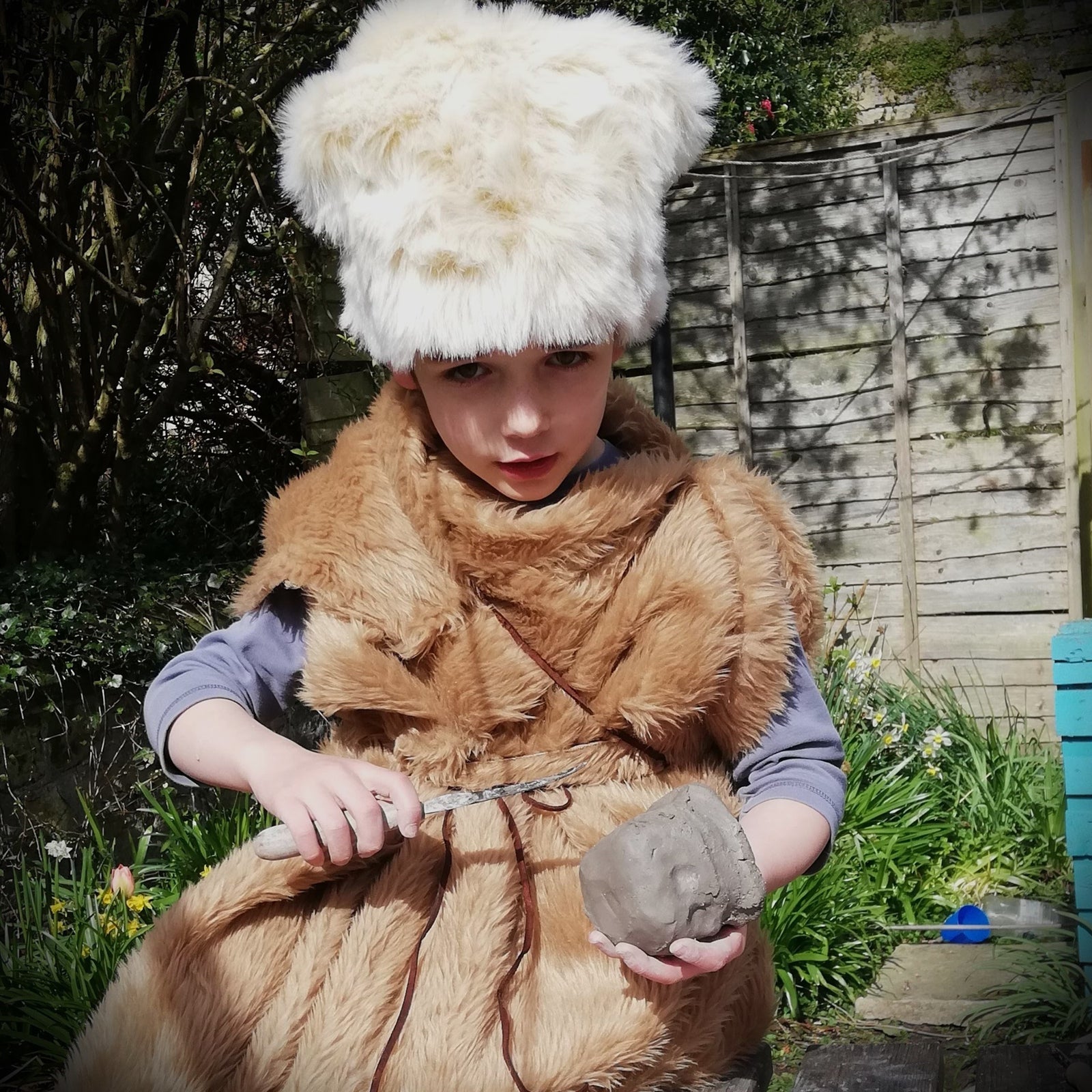 Kids pottery competition!
For many, the summer holiday has begun, and if you happen to be responsible for the younger generation over the break, you might be looking for fun activities to enjoy with the kids. And due to the rather wet weather we have been having here in the UK, you might require a few rainy-day activities. Well, we have got you covered! We have created a do-it-at-home prehistoric pottery session that is not only fun but also educational (but you don't have to tell the kids that).  Plus there is a prize, more info at the end of this blog.

Pottery making is a great hobby to try with kids and adults. It will help build fine motor skills in little ones whilst allowing older kids to really stretch their imagination and experimentation skills. On top of this, there is some compelling evidence to suggest that pottery can be very therapeutic, using creativity to calm the mind and focus the brain. So don't limit potting to a one-off event; clay play is excellent every day.

You will need some clay; this is available at most good craft stores and online, but please watch our video first for advice on what clay to get (link below). Clay choice is important as some clays are not very eco-friendly, including many so-called "Air Drying" clays, which often contain plastic.

You can also gather tools from nature to help decorate your pots; this is a fab opportunity to get kids out and about on a walk. Shells, sticks, pebbles, bones and feathers* make great tools, but experiment and enjoy trying new things.

Once you have gathered what you need, have fun and get creative!
We would also love to see what you make, so tag us @pottedhistory on Instagram and Twitter and use the tag #pottedhistory so we can easily find you. If your image could include the makers hands, that would be great. #HistoryinHand 
At the end of the holidays, the best kid's creation will win a handmade set of replica Anglo-Saxon stamps to use in their future creations. **

Make a prehistoric pot this summer. Click to get started. 
To learn how to fire your pot at home in a BBQ, click the link to watch.
We recommend this clay. Click the link to shop.
* When collecting natural tools please do so responsible to avoid damage to yourselves and the environment.  If you are in a bird flu zone please follow the rules for your area.  You can check the rules here. 
** We will contact the winner via the platform the entered on.  You will need to provide and address for us to post out your prize, we will not store your information once we have sent your prize.  Competition end date will be announce on Social Media in September. 
---