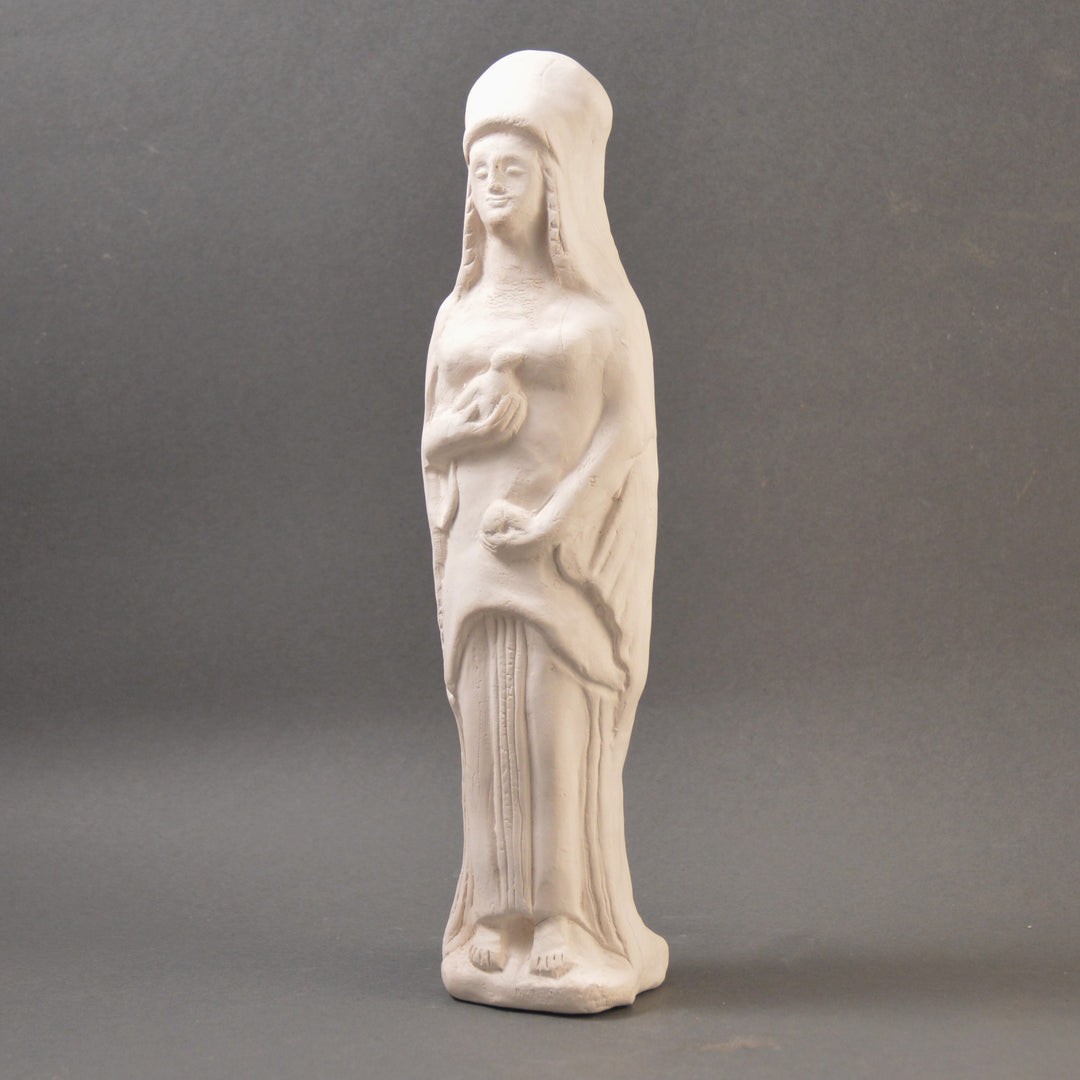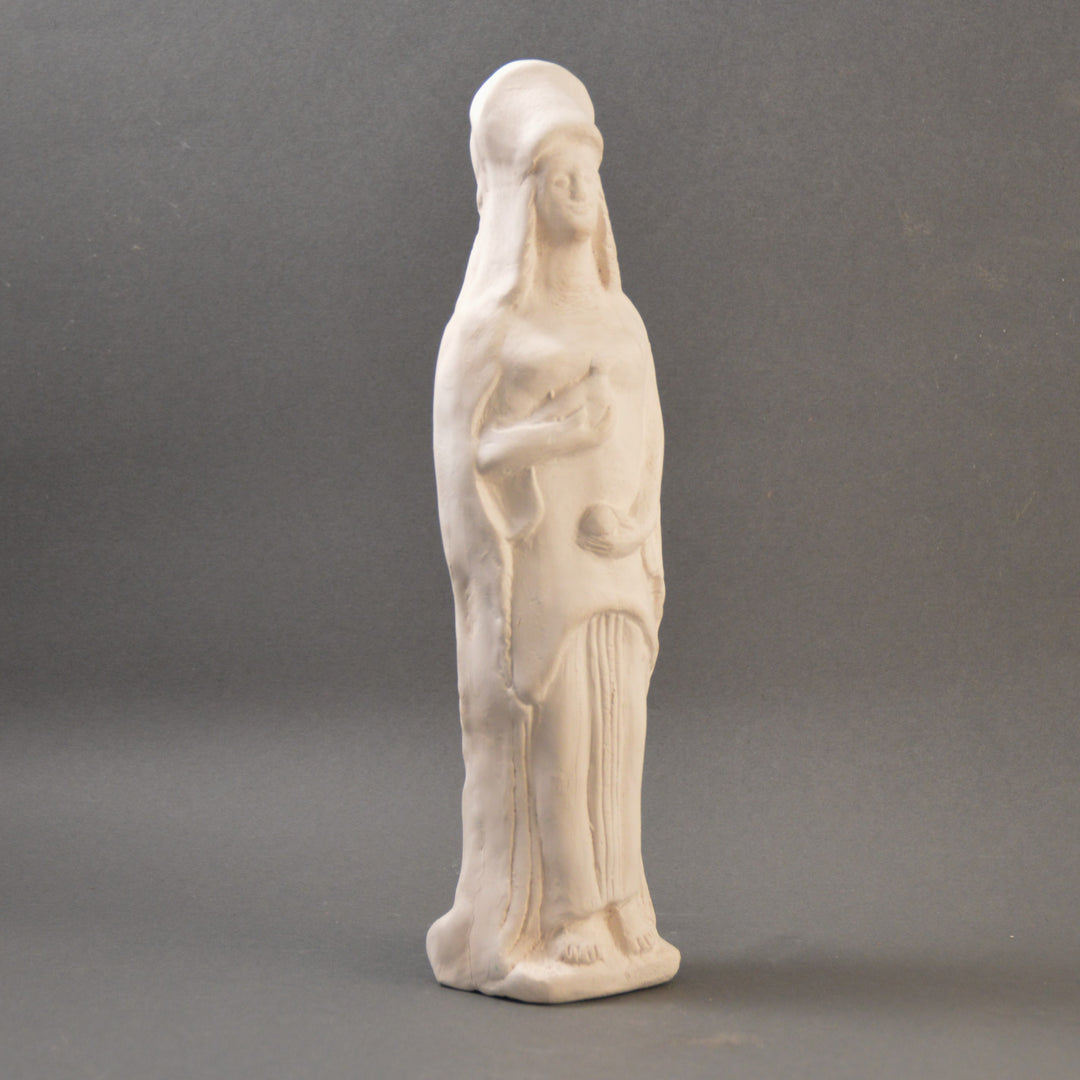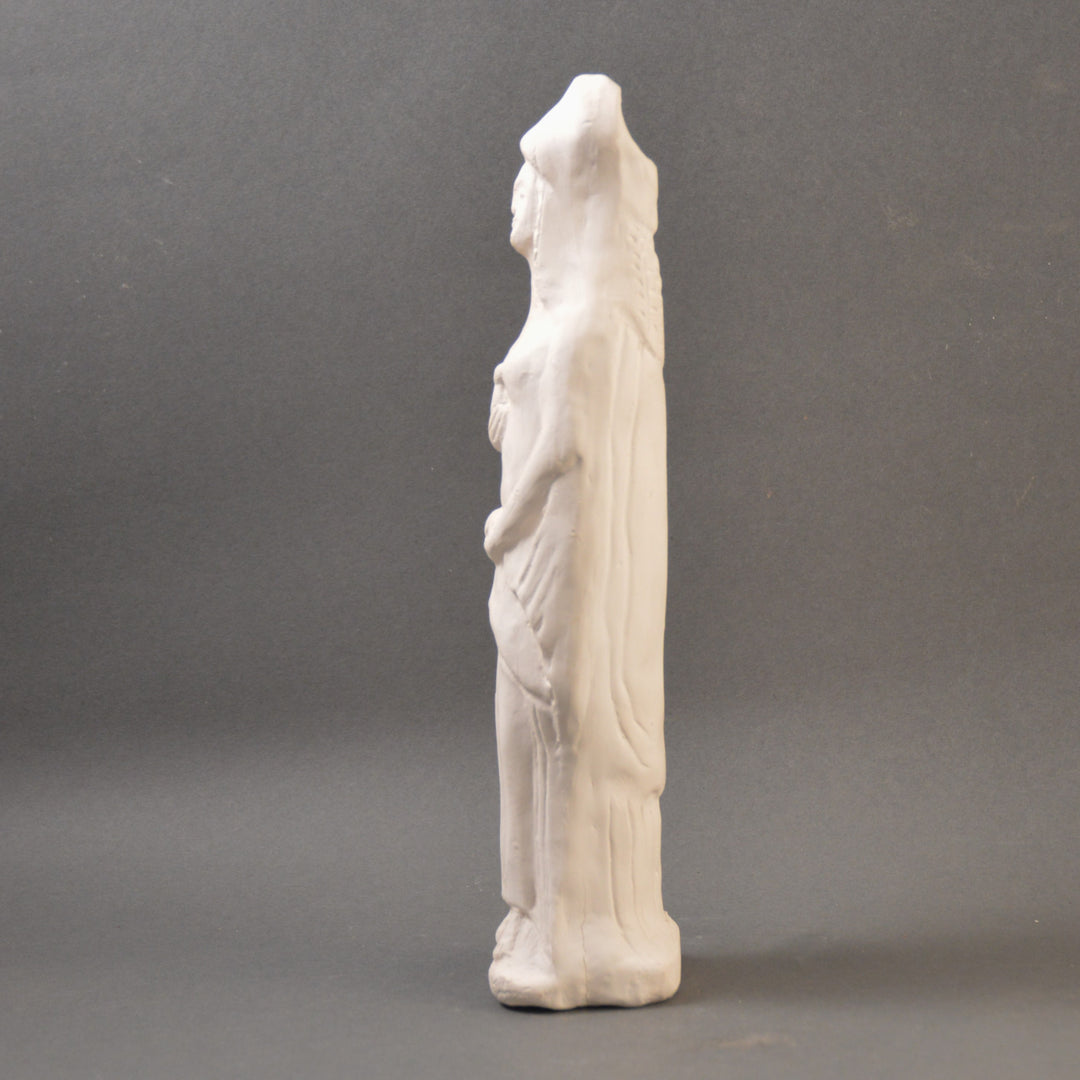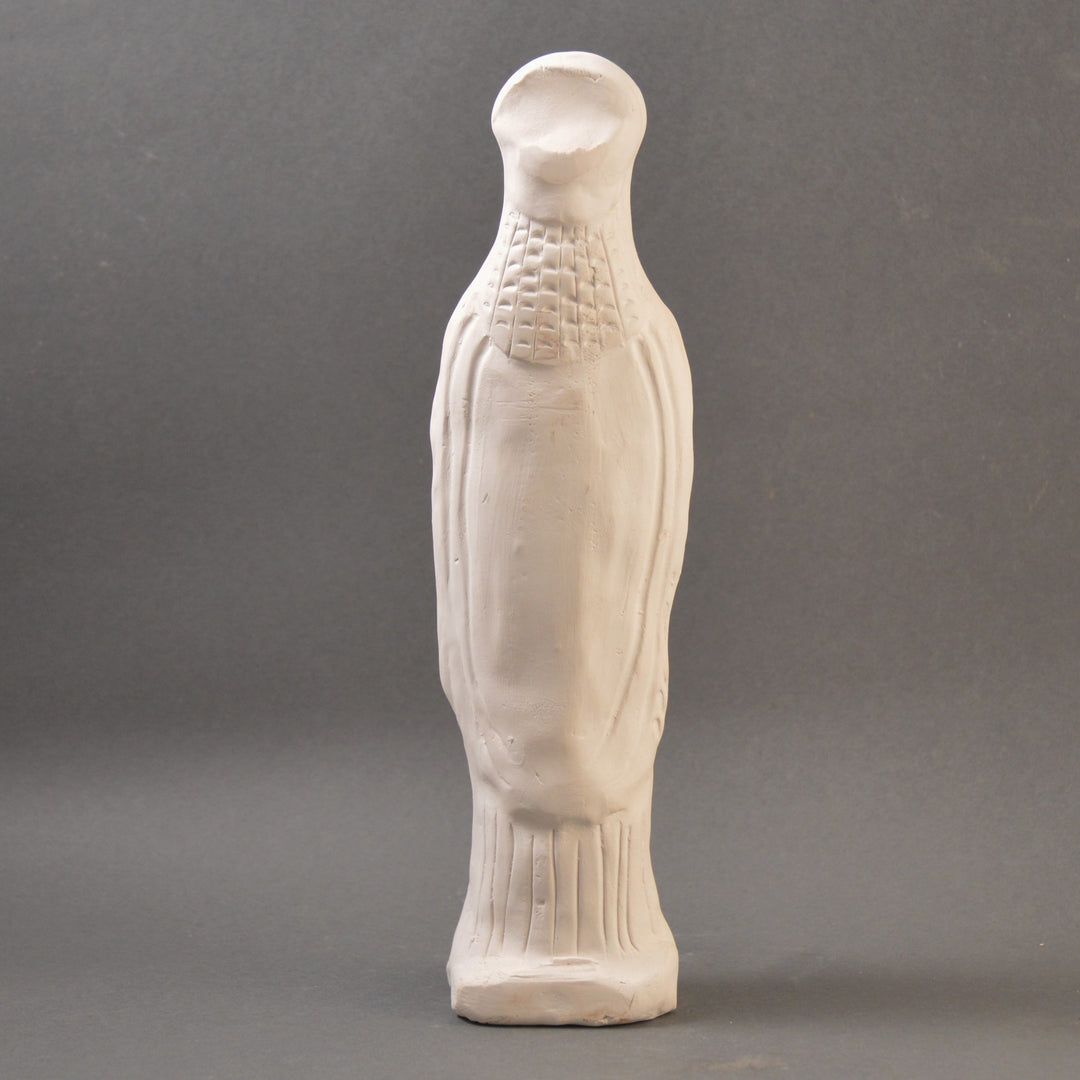 Greek Kore Statue / Persephone / Proserpina.
---
Low stock - 3 items left

Inventory on the way
*Tax inclusions only apply to UK orders. Local taxes might be applied on receipt of international orders.
Details
Known as Kore in Greek mythology and as Proserpina to the Romans, Kore was the daughter of Demeter and Zeus, and she is the goddess of fertility and death.
She became the Queen of the underworld at a young age. Whilst out picking flowers in a meadow one day, she was abducted by Hades, the god of the underworld, and she was forced to become his wife, making her Queen of the underworld and the goddess of death. Her mother, Demeter, was frantic with worry and searched the entire earth for her beloved daughter, eventually learning of her fate from Helios (or Hermes). 
In a bid to force Zeus to demand the return of Kore, Demeter created a drought that claimed the lives of many victims. As the death toll rose, Zeus finally sent Helios to convince Hades to release Kore. Not wishing to lose his beautiful young bride Hades convinced Kore to eat the seed of a pomegranate, knowing that the enchanted fruit would compel Kore to return to him. 
This enraged the other Gods, and eventually, a compromise was reached; Kore would spend one-third of the year with Hades and two thirds with her mother, and it is this division that creates the seasons. Whilst Kore is with Hades; the cold Winter winds rage; on her return to her mother, the flowers of spring bloom, which is why she is attributed as a goddess of fertility. 
Materials
White Earthenware or Pipe clay
Dimensions
Approx. 250 mm tall, 65mm base diameter
Production
As with all our Museum Quality Replicas, we have made this, as the original would have been, entirely by hand from natural clay and using replicas of the types of tool that the ancient makers would have used. As each one varies, you may not receive the same finish in the image, but you can be sure that it will be one of a kind due to the variations caused by the firing process. 
Postage
All items are sent using a second class postal service; if you wish to have an item sent first class, please contact me for a quote. Many Thanks
SHIPPING
We ship our fabulous replicas worldwide.
Shipping costs are worked out during checkout. They are based on where you are and how heavy your parcel is.
All UK items are sent using a second-class postal service.
All International items are sent using an international tracked service. Your tracking number will be sent to you via email.
If you wish to have an item sent via another service or have not received your tracking number, please get in touch with us.
Many Thanks

RETURNS
If you aren't completely satisfied with your Potted History piece, please get in touch to organise a return. Please email us at: clare@rothburycreates.co.uk.
Then you can return it in an unused condition within 30 days, and we'll refund you for the item. We don't try to baffle you with nonsense terms and conditions. Including your order number with the returned package will speed things up. Please leave any packaging intact.
Our returns address is:
Potted History, Gregory Court, Rothbury, Northumberland, NE65 7SW