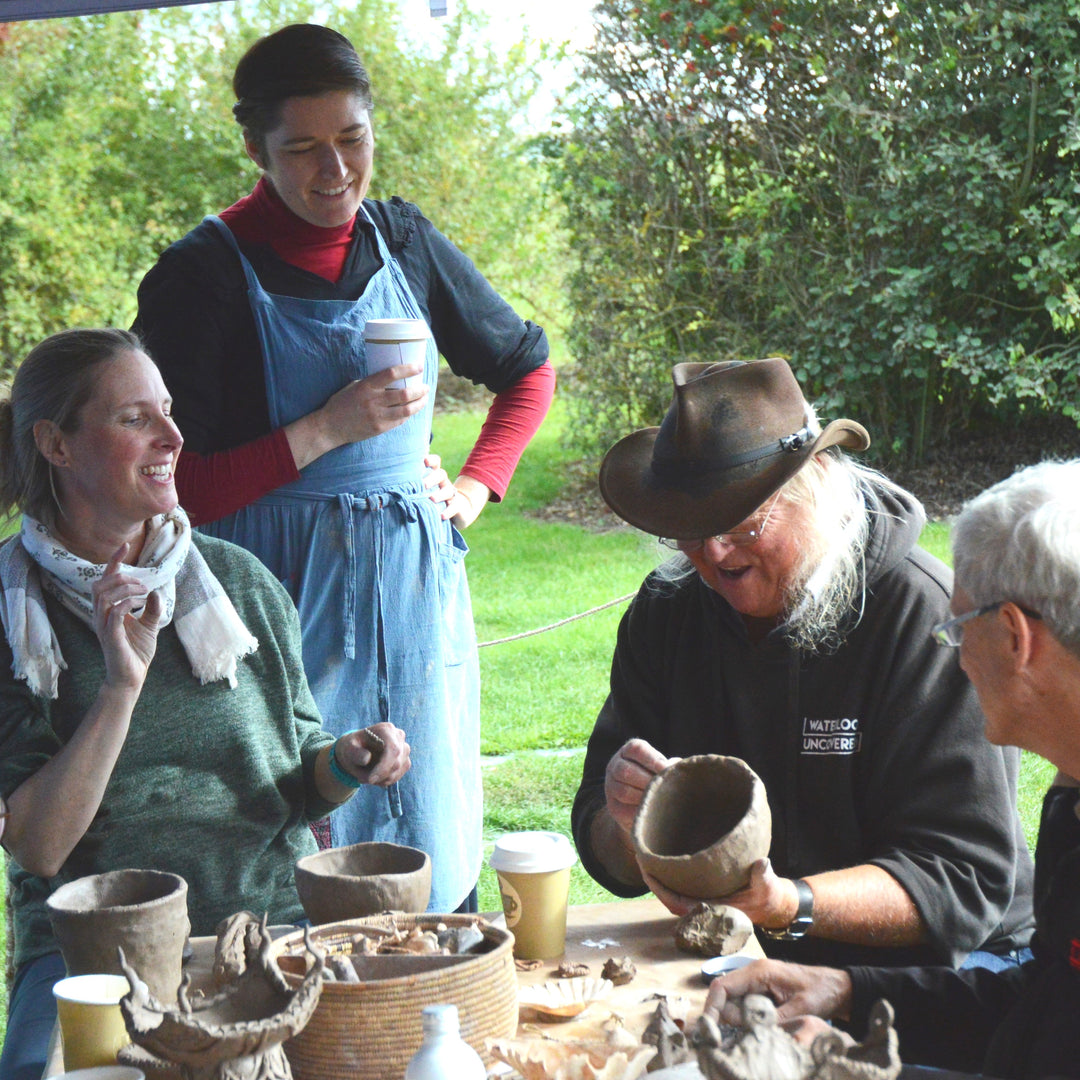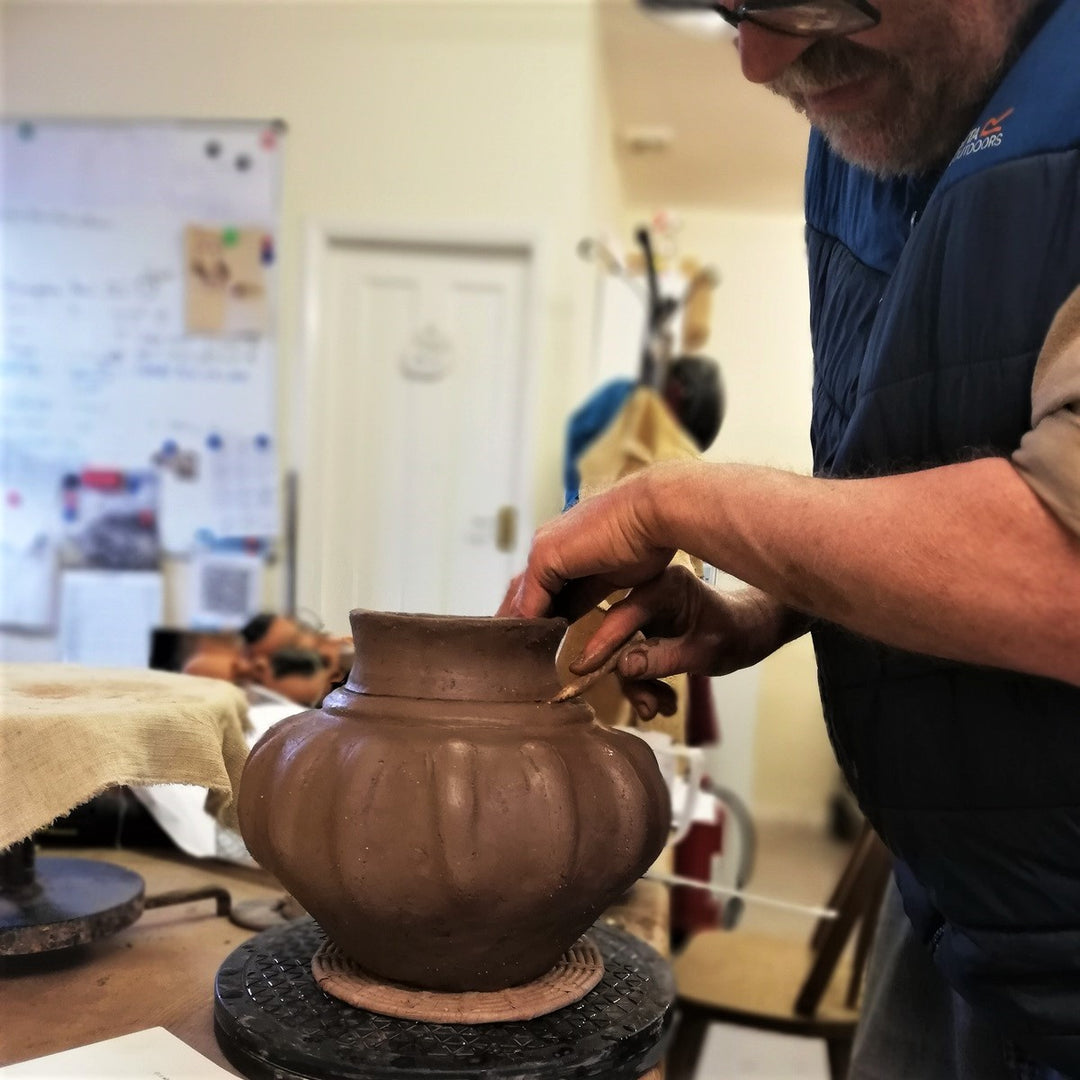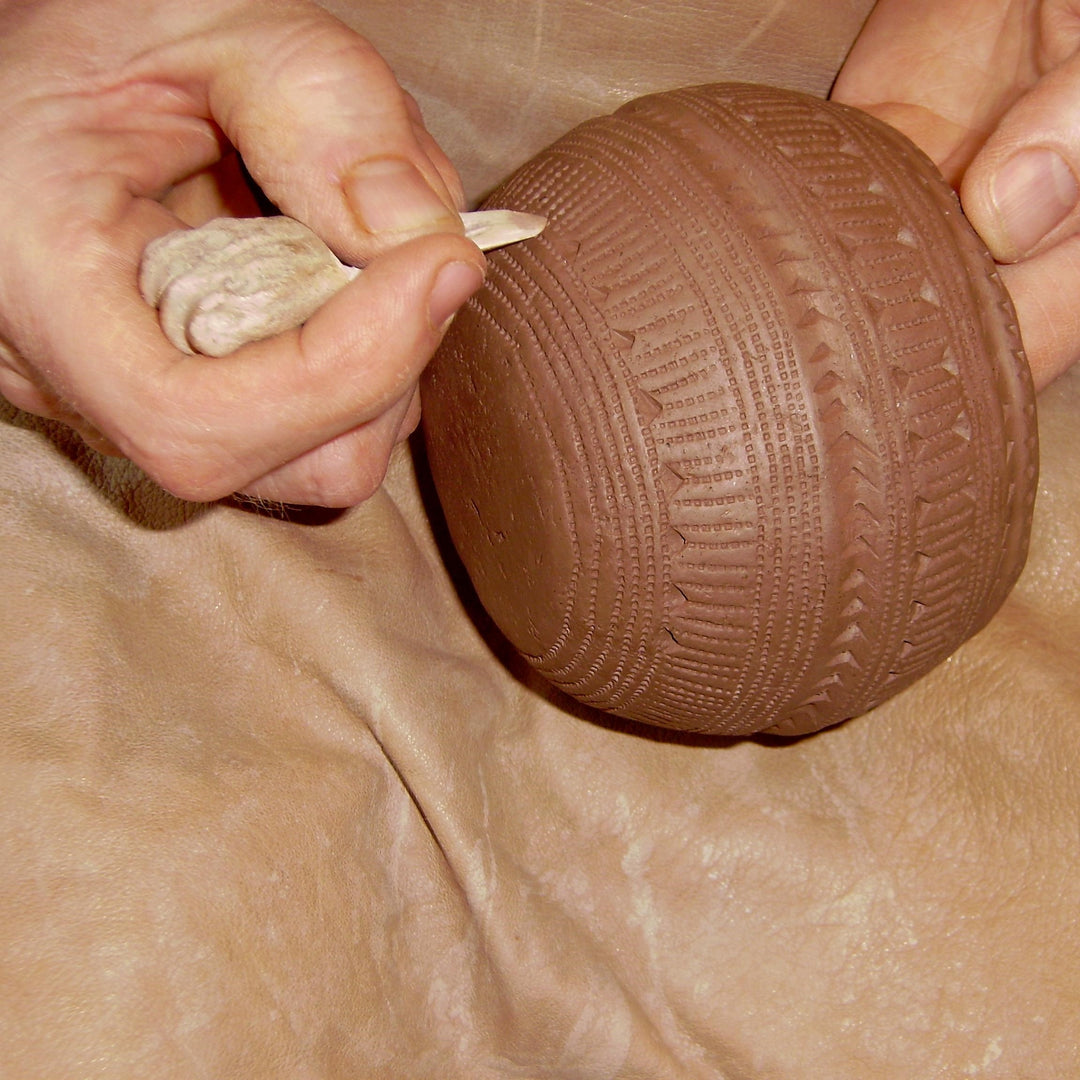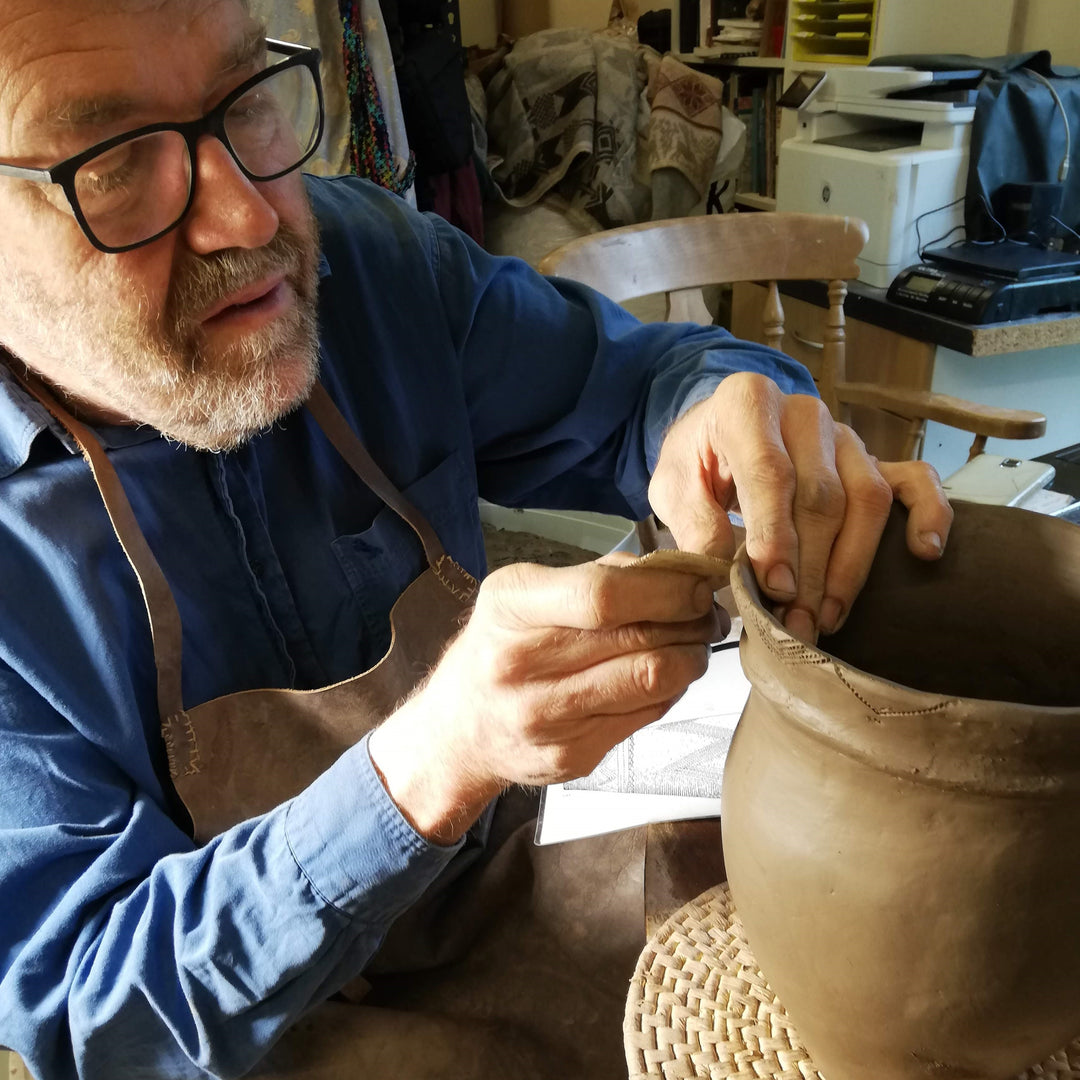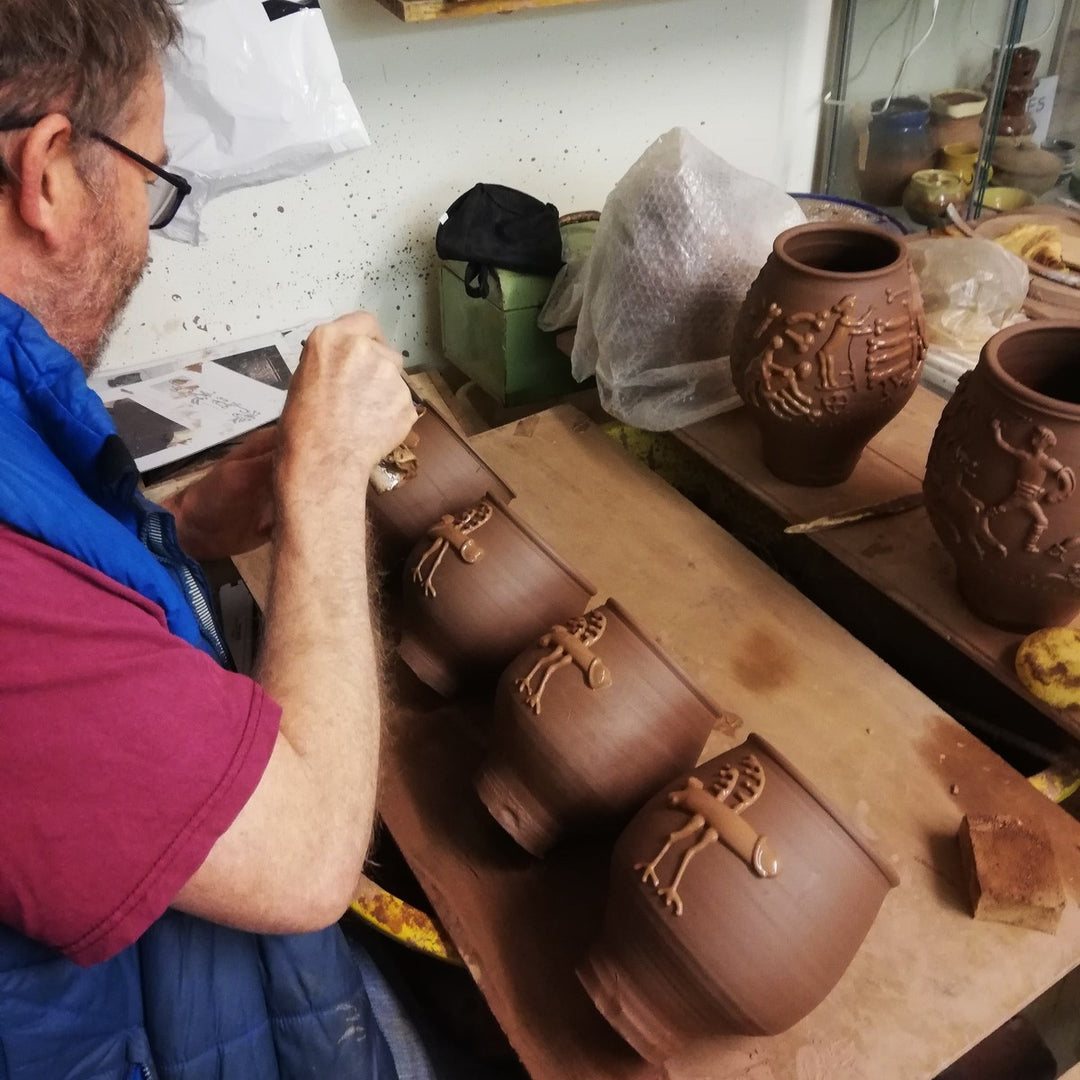 Half-Day Workshop For SIX People
---
*Tax inclusions only apply to UK orders. Local taxes might be applied on receipt of international orders.
If you wish to add extra people to your day, then you can add up to four more participants at a cost of £40 per person.
Why do a workshop with us? 
Potted History has been working with museums, universities and heritage sites since 2002 providing expert insight into ancient pottery technology and recreating some of the world's most exciting pottery finds.  
We aim to share the knowledge we have gained through years of dedicated practice with other history lovers like yourself.
Archaeologically, pottery is a treasure trove of information providing insight into many aspects of ancient life, and during this workshop, we will share that information with you.  
You will gain knowledge about the following:
- Identifying and dating basic pottery forms.
- How residue analysis aids our understanding of ancient life. 
- Trade and commerce during ancient times. 
- What pottery can tell us about customs and practices. 
- Tool use, including making your own pottery tools where appropriate.
- Understanding how to select and prepare materials.
- Production methods that will allow you to create your replica/s. 
You will take the following away with you:
- A replica of an ancient pot from your chosen era, made by you. Your group's pots will be fired for you in our studio and returned to you by post*. 
- The knowledge and skills to continue your ancient pottery journey at home. 
No previous pottery or archaeological experience is required, but if you have either, you can build on your knowledge.
What Workshops are available?
Our area of expertise is in the ancient pottery of Britain and Ireland and the associated European site. Within this field, you can book any one of the following topics:
Neolithic Pottery

Bronze Age Pottery

Roman Samian Ware

Roman Head Pots

Roman Barbotine Ware

Roman Household Shrines and Deities. 

Anglo-Saxon Pottery

Medieval Pottery
If you would like to have your workshop on a different date than those advertised, please get in touch via clare@rothburycreates.co.uk
Who are these workshops for?
We aim these workshops at history lovers, sherd nerds, museum lovers and pottery geeks—those with a passion for learning and an insatiable curiosity about the past. You are our people; we adore having you in the workshop and sharing knowledge with you. 
If you wish to add extra people to your day, then you can add up to four more participants at a cost of £40 per person. 
 Who are they NOT for?
These workshops are not your average pottery classes; although making is a massive part of the day, everything we make is very much focused on the technology of the past. If you want to make a little trinket out of clay, this is not for you because we will provide you with much more than just a lump of clay. 
Materials

We will provide you with all materials and equipment to make your tools and pottery, although wearing old clothes and bringing an apron is a good idea.
Location

If you wish to have your workshop in our Rothbury Studio, you can come along to Gregory Court, Coplish Lane, Rothbury Northumberland, NE65 7PJ, to enjoy a day of learning. The village has several places to eat, stay and explore. 
If you wish to have your workshop at another location, please get in touch with us before booking, as additional travel costs will apply to locations more than 40 miles from our workshop. 
Timetable
The following timetable is a framework, and together we can create a day that works for you and your group depending on your requirements and abilities.
 10-00  You will start by Handling examples: Using replicas and, when possible, original potsherds. Together we will look at making methods, clay bodies, raw materials, tools, firing methods, etc. You will learn about the types and sources of raw materials, their storage, and how to find and prepare them.  
11-00: Introduction to Basic Making Methods:   We will demonstrate various making methods, which will provide you with the knowledge and skills needed to make a variety of ancient pots. You will then receive our full support and guidance while handcrafting your pot.
12-00: Making & Decorating: Making continues on your replica. You can relax and enjoy the process while asking questions and gaining more knowledge.
12-00 Finish
Refreshments

Access to tea and coffee throughout.
 Parking 
There are two spaces outside the workshop, which fill up quickly. If you need a parking space close to the workshop for medical reasons, then please let us know in advance. There is plenty of free parking and street parking in Rothbury, all within a five to ten-minute walk of the workshop.  
*All pots and tools you make during the workshop are yours to keep and will be posted to a single UK address once fired. International postage will vary, so contact us in advance for a quote. 

 Terms & Conditions: Workshops must be paid for when booking to secure your place.
A full refund will be given if cancelled up to 4 weeks before the event start date. Half refund if you cancel up to 2 weeks prior to the event start date. No refund will be given if you cancel later than two weeks prior to the event start date or fail to attend without cancellation.
If we cancel the event for whatever reason, you will receive a full refund (This is VERY, VERY rare). In the event of cancellation due to extreme weather, we will always try to arrange an alternative date.  
Photographs of participants and their work may be taken during the workshops for publicity. Please let us know if you would prefer not to be photographed on the day of the workshop. By booking a session, you agree to the terms and conditions.
*All pots your groups make during the workshop are yours to keep. Each participant will have one pot fired at our workshop, and these pots will be returned to a single UK address once fired. In some cases, you may have made smaller objects such as stamps; these can also be fired and returned to you, provided they are within the expected production levels for the course. Your instructor can provide more detail on what we can fire and return to you on the workshop day. 

International postage will vary, so contact us in advance for a quote. 
Learn about full-day workshops here-
If you require any further information on the course, please do not hesitate to contact me at info@pottedhistory.co.uk
SHIPPING
We ship our fabulous replicas worldwide.
Shipping costs are worked out during checkout. They are based on where you are and how heavy your parcel is.
All UK items are sent using a second-class postal service.
All International items are sent using an international tracked service. Your tracking number will be sent to you via email.
If you wish to have an item sent via another service or have not received your tracking number, please get in touch with us.
Many Thanks

RETURNS
If you aren't completely satisfied with your Potted History piece, please get in touch to organise a return. Please email us at: clare@rothburycreates.co.uk.
Then you can return it in an unused condition within 30 days, and we'll refund you for the item. We don't try to baffle you with nonsense terms and conditions. Including your order number with the returned package will speed things up. Please leave any packaging intact.
Our returns address is:
Potted History, Gregory Court, Rothbury, Northumberland, NE65 7SW