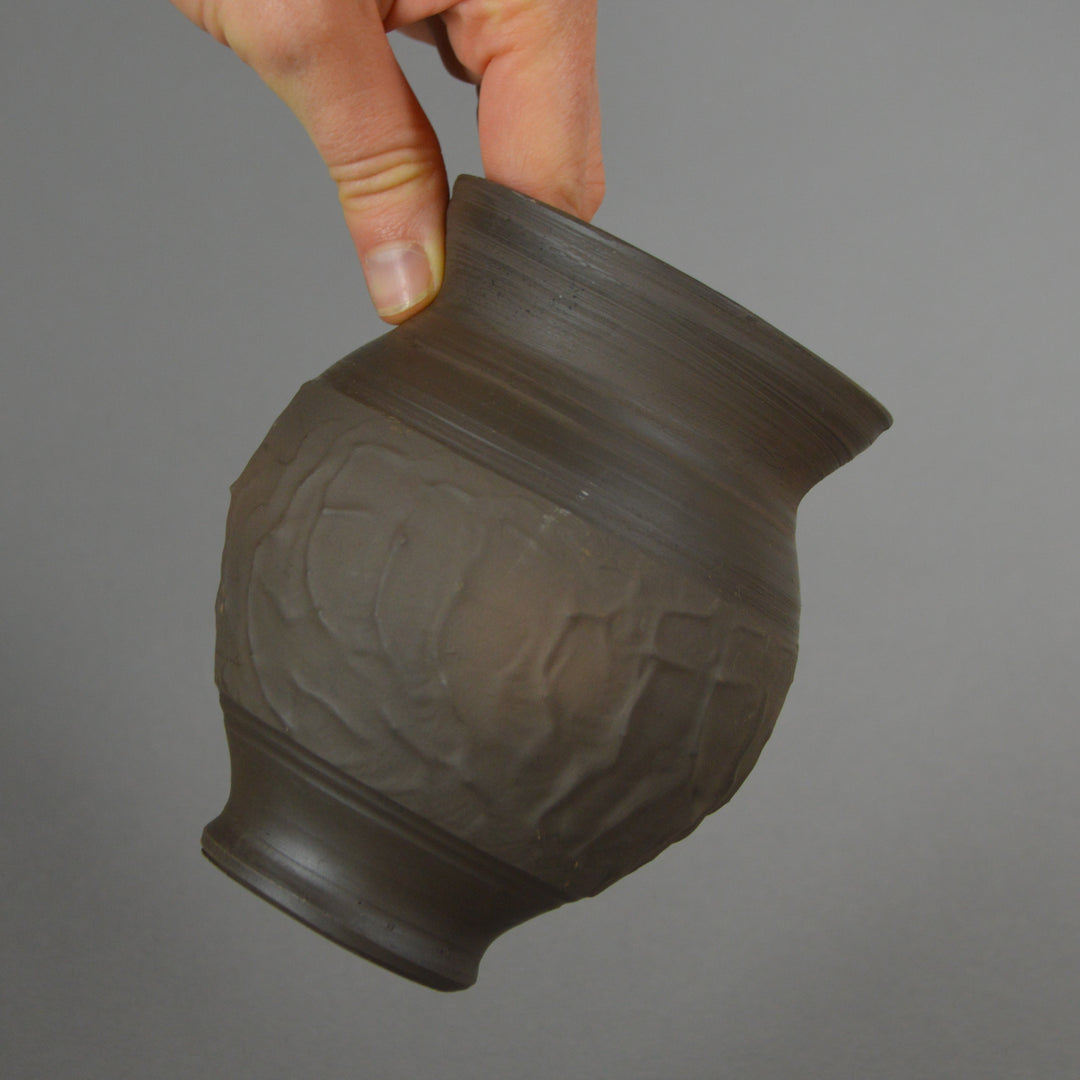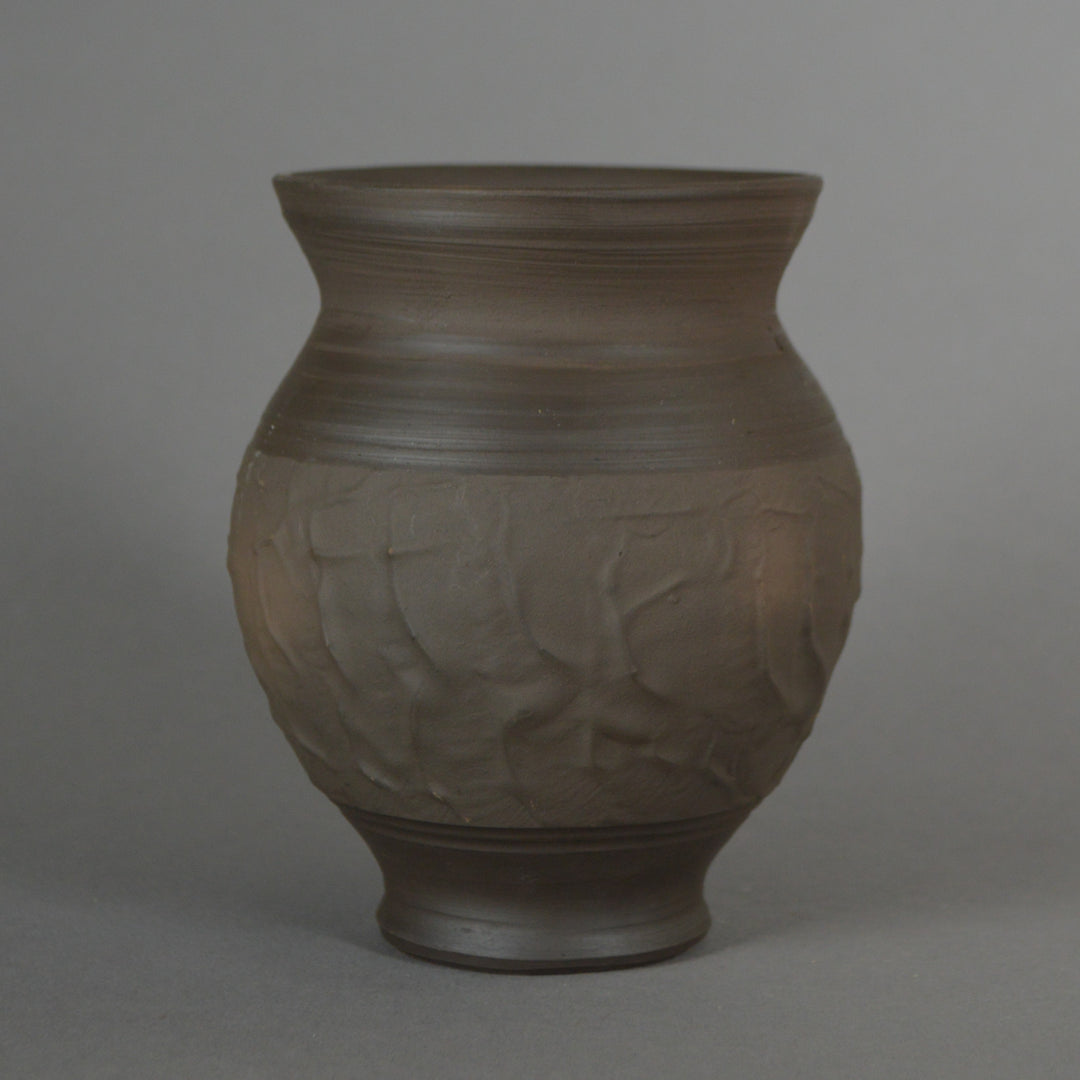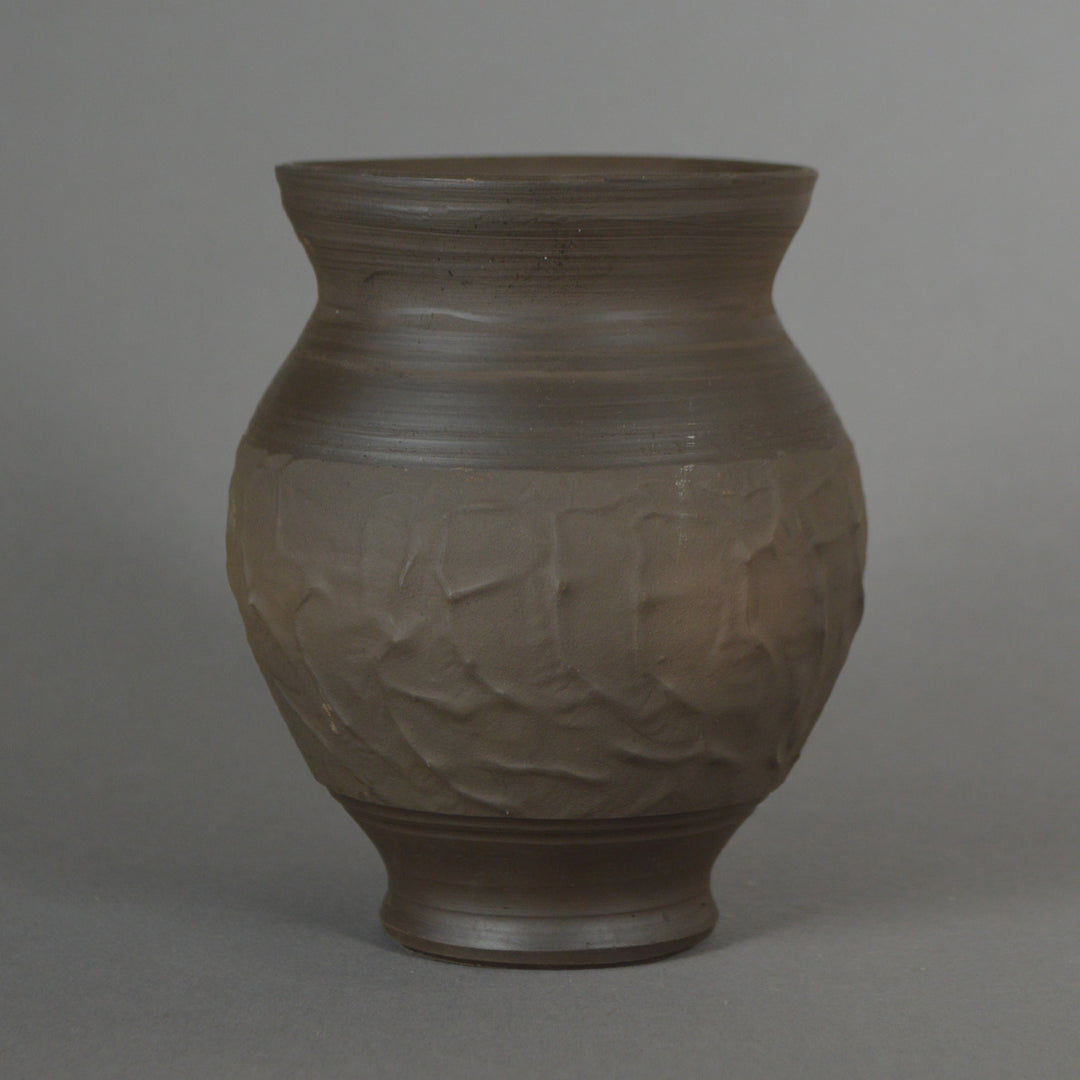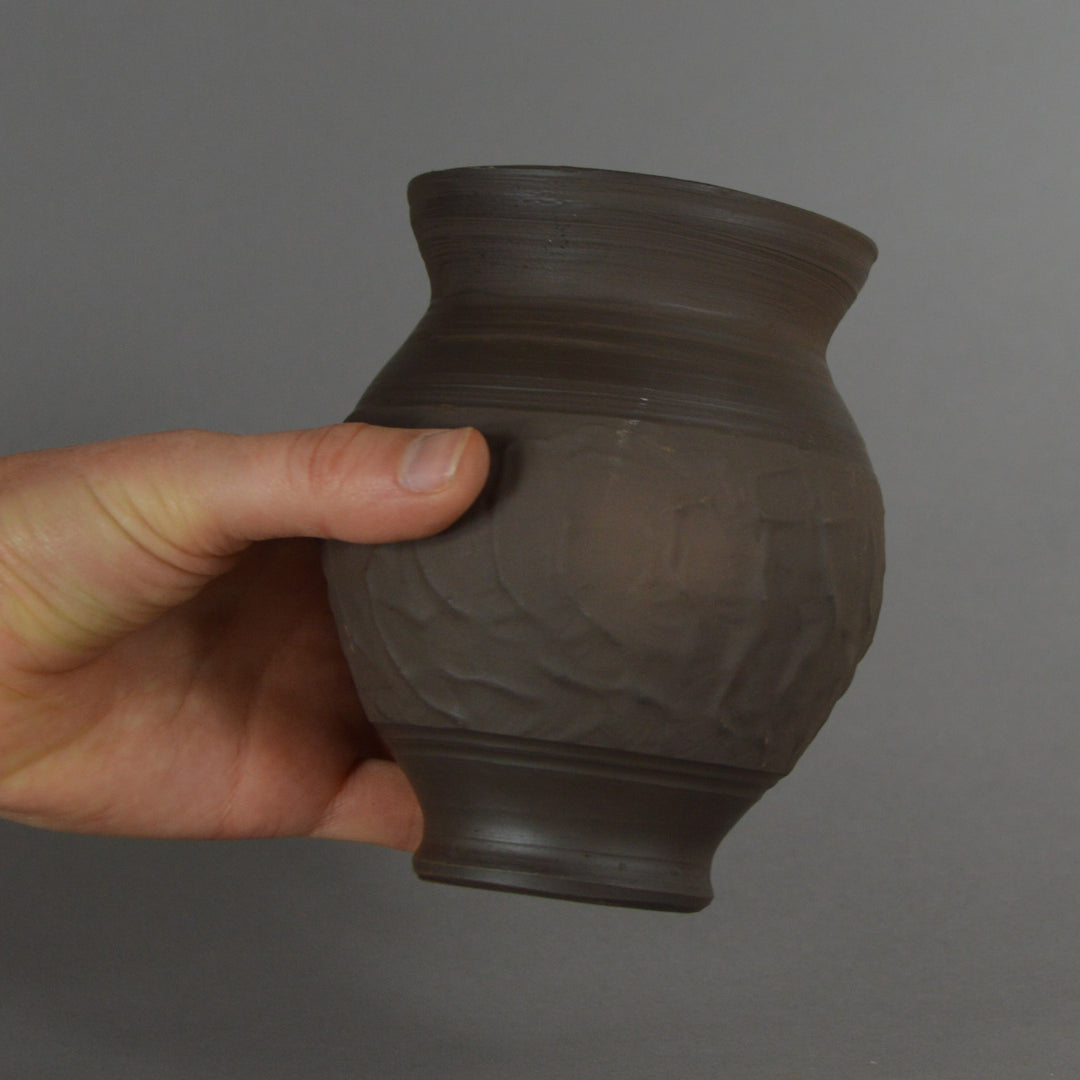 Roman Rusticated Cup / Beaker
---
In stock, ready to ship

Inventory on the way
*Tax inclusions only apply to UK orders. Local taxes might be applied on receipt of international orders.
Details
This elegant type of pottery drinking cup was popular in Roman Britain during the 3rd and 4th centuries. It was probably used as a wine cup, with the surface texture is created by applying wet slip to the surface of the cup with the palm of your hand.     
Made primarily in the Nene Valley around the present day Peterborough, these pots were distributed widely throughout the province of Britannia and are found extensively on Hadrian's Wall. As with the original, this pot has been thrown on a potter's wheel.
Production
This replica Roman pot has been hand made in Northumberland by Potted History, based on an original artefact.  It has been wood fired in an authentic replica of a Roman Pottery Kiln at Vindolanda Museum, to a temperature of between 800 & 1000 Centigrade, using the same techniques that the original potters would have employed nearly two thousand years ago. This process often results in variations of the surface colour and texture, emulating original Roman Pottery and giving each pot it's unique character.
 Materials
Terracotta clay , fired under reduction conditions
Dimensions
Approx. 140 mm tall, 100 mm diameter
Health and Safety
This is a Museum Quality Replica made using the tools and techniques that would have been used during the Roman era.  As this is an unglazed pot with a porous surface it will absorb some of the flavours during us, which does add to the flavour of future dishes. However, it does also mean that this pot does not meet modern Health and Safety standards and therefore we do not advise that it is used for food storage with.  When the Romans cooked in ceramic pots they would rely on applying sufficient heat to the pot and contents to ensure that all bacteria was killed. Heating to over 70°C for at least 10 minutes would have killed most disease causing bacteria and temperatures of 100°C would do even more.
Postage
All items are sent using a second class postal service, if you wish to have an item sent first class please contact my for a quote. Many Thanks
SHIPPING
We ship our fabulous replicas worldwide.
Shipping costs are worked out during checkout. They are based on where you are and how heavy your parcel is.
All UK items are sent using a second-class postal service.
All International items are sent using an international tracked service. Your tracking number will be sent to you via email.
If you wish to have an item sent via another service or have not received your tracking number, please get in touch with us.
Many Thanks

RETURNS
If you aren't completely satisfied with your Potted History piece, please get in touch to organise a return. Please email us at: clare@rothburycreates.co.uk.
Then you can return it in an unused condition within 30 days, and we'll refund you for the item. We don't try to baffle you with nonsense terms and conditions. Including your order number with the returned package will speed things up. Please leave any packaging intact.
Our returns address is:
Potted History, Gregory Court, Rothbury, Northumberland, NE65 7SW